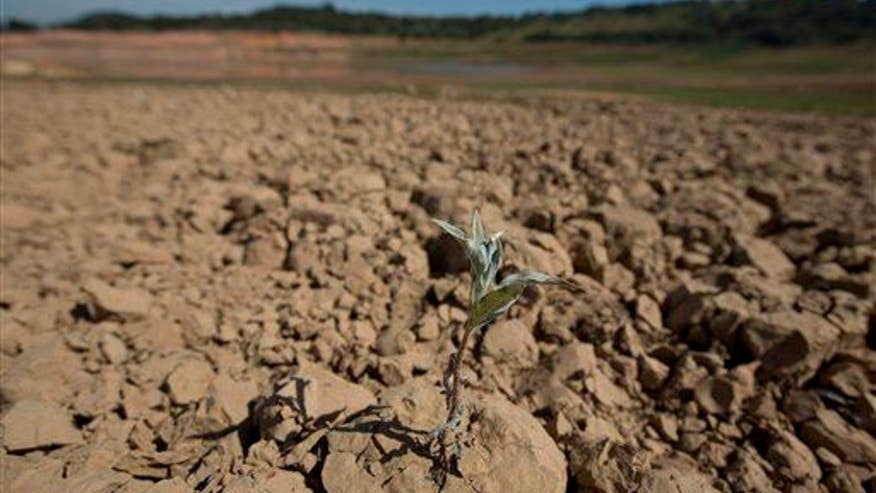 It's easy to look around the West and see startling signs of the region's drought. Trickier, but perhaps just as startling, is to hear signs of that same drought.
Researcher Bernie Krause has made it possible thanks to decades of recordings at California's Sugarloaf Ridge State Park, reports Outside Online. He goes there every spring to the same spot with equipment he's used as a leader in the field of "soundscape ecology," or "ecoacoustics," which the Boston Globe describes as a blend of art and science.
Over the years, a creek that runs through the park has dried up, and the sounds of wildlife—or "biophony"—have dried up along with it. By Krause's measurements, the biophony is down fivefold since 2004.
He is now working with a researcher at the University of Urbino in Italy to translate his recordings into hard data for scientists. "It's a true narrative, a story telling us that something is desperately wrong," Krause tells Outside.
Krause himself says he didn't realize the extent of the decline until playing recordings from previous years side by side with more modern ones. At the San Francisco Chronicle, Mark Morford finds Krause's work "chilling," summing up thusly: "What once was a rich, varied symphony of sound has become a far more subdued chamber orchestra, with large spaces of eerie silence where there was once a vast natural racket, signifying everything." The 77-year-old Krause tells the Globe that he's not "terribly optimistic" about change, but "I am hopeful that we'll begin to hear the message these critters are putting out in time to do something about saving them." (Scientists now say California's snowpack is at a 500-year low.)